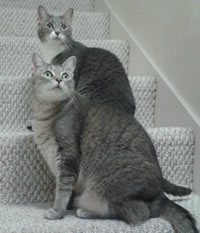 Insured & Bonded


Why Use a Professional
Pet Sitting Service?

Pets are happier & healthier in their own home environment.



Eliminates trauma for your pet of being left in an unfamiliar place.



Eliminates the hassles of transporting your pet to and from a kennel.



There is no exposure to other animals, sickness or parasites.



Relatives, friends or neighbors will not be inconvenienced by your pet and the additional responsibilities.



Gives you peace of mind, knowing that your pets and home will be cared for by a professional, while you are away.
Service Areas
New Hampshire
Dover
Madbury
Durham
Newmarket
Somersworth
Portsmouth
Lee


Don't forget to visit our blog, The Teacher's Pets, to learn more about us!

Contact Us

Please contact me at teacherspetsittingservices@yahoo.com,
at 603-315-1764, or by completing the form below. Thank you!